Players sometimes disagree about which casino game is the best for winning money. The answer boils down to two camps of ideas: which game has the best odds, along with which game provides the chance to win huge sums of money? That means the greatest casino games to earn money are blackjack with the best odds and slots with the highest win potential, and there are hundreds of options accessible from the best online casinos in the United States.
The Best Casino Games for Winning Money – September 2023
100% Deposit Match Up To $1,000 + $25 On The House
100% Up To $1,000 First Deposit Bonus + $20 on Sign Up
100% Deposit Match Up To $1,250 + 2500 Reward Credits®
100% Deposit Match Up To $1,000 + 10 Bonus Spins
100% Deposit Match Up To $250
Blackjack Offers the Best Odds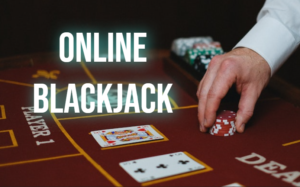 Online blackjack has an excellent return-to-player (RTP) rate, having the vast majority of variations attaining 99% or greater. The basic form of blackjack often has an RTP that ranges from 99.3% to 99.6%, making it a strong contender for most excellent online casino games to win money.
Free Online Blackjack: Play the Classic Card Game, No Download Required
Remember to employ the Blackjack Strategy Chart to offer yourself the best mathematical odds of victory.
When choosing a blackjack game that will increase your RTP, several factors must be considered. Here's a checklist of things to look out for to guarantee your blackjack game is the finest casino game to win money:
Blackjacks paying 3:2 (rather than 6:5) raise the RTP by 1.39%.

Late surrender (giving up and receiving half of your stake back) raises the RTP by 0.07%.

Blackjack using a single-deck shoe raises the RTP by 0.59% when compared to an eight-deck shoe.

The ability to re-split aces raises the RTP by 0.08%.

The ability to double down at any moment (rather than only on 10s and 11s) boosts the RTP by 0.25%.

The ability to double down upon splitting raises the RTP by 0.17%.

Standing on soft 17 rather than hitting on soft 17 increases the RTP by 0.25%.
Blackjack Side Bets: Higher Payouts, Lower Odds
Online blackjack frequently includes an intriguing side bet for additional win possibility. Yet, blackjack side bets exist solely to reduce the RTP and produce more revenue for the casino. Sure, you could win far more in the short term than you'd make playing traditional blackjack, but we urge you to avoid playing for an extended period of time.
Here is a list of several side bets and their RTPs:
Insurance: RTP of 92.5%

Break It: 93.82%

94.21% of perfect pairs

Hot 3: 94.6%

21+3: 95.38%
Even though blackjack has a high RTP, it may be a highly unpredictable game, so a bankroll of 30 or more units is recommended in order to continue playing. As a result, if you want to stake $10 per round and only play one hand at a time, you must have at least $300 in your bankroll. Alternatively, $1 blackjack is available at all online casinos, resulting in a $30 bankroll that may be obtained with nothing beyond an online casino no deposit offer.
Slots Have the Highest Potential for Winning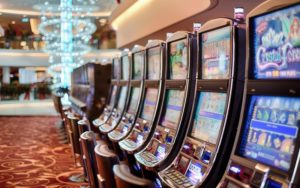 The most thrilling aspect of any casino excursion is not merely the thrill of playing the games you love but also the possibility of winning a large sum of money. Suppose the possibility of winning a life-changing jackpot is your definition of the most excellent casino game to win money. In that case, there's no disputing that online slots are the best way to go.
Furthermore, slots allow players to play for an extended period of time, even if they just have a little bankroll. Penny slot machines which begin at one cent per payline, frequently start at 10 cents or less for each spin.
Meanwhile, if you want to play blackjack in a physical casino, you'll need at least $5-25 every hand. With the recommended 30 units of play, you'll need to begin with a bankroll of $150 to $750, which is beyond of most players' price range.
Bonus Offers: Free Spins at PA Online Casinos
More Details
Slots often have a decent RTP, with top penny slots having an RTP of approximately 95% and top-tier penny slots hanging around 97%. When playing online, you can even discover slot games with an RTP of more than 99%, including the Mega Joker slot at Caesars Online Casino.
While penny slots are among the most played games in Las Vegas and around the world, progressive jackpot slots are unquestionably the most tempting because they provide players the chance to win five, six, or even seven-figure prizes.
However, because they take a specific amount of money from every single spin of the reels, these jackpots build, implying that the RTP for these kinds of games is substantially lower than that of penny slots. Aside from the lower RTP, these games are frequently higher-variance slots, which means you'll see a lot more dead spins than you're used to. On the other hand, when you actually win, your wins will be more significant.
Bonus Codes for the Most Profitable Casino Game
The most fantastic online casino bonus codes provide gamers access to every slot and blackjack type imaginable, from massive progressive jackpot slots to blackjack with nearly 100% RTP. Whatever top casino game to earn money you choose, we have the finest deal by state. Here are some of the top discounts for PA players, for example: