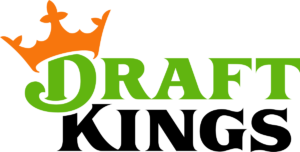 Boston-based DraftKings is one of the most recognizable names in US sports betting and their sportsbook has a well-earned reputation for lucrative bonuses, fast payouts and a highly polished interface.
They shot to prominence as a provider of daily fantasy sports game, though they identified a massive expansion opportunity back in 2018 when the Supreme Court rolled back on the infamous PASPA federal ban on sports betting.
DraftKings wasted no time and launched their sportsbook with an initial offering back in 2018 in New Jersey, though they have spread their wings across the country since and they hit the market in PA in November 2019.
Draftkings sportsbook US is now available in the following states: NJ, PA, WV, IN, IL, NH, IA, CO, TN, VA, and MI. In most cases, it has teamed up with a local establishment to launch a DraftKings-branded live sportsbook and application. More states are likely to join the network shortly.
Our detailed DraftKings sportsbook review explains how the application and website function and we will do a deep dive analysis on the betting markets that are accessible to customers, plus much more.
DraftKings sportsbook welcome offers
In an ultra-competitive field, pretty much every provider out there will have offers, promotions and bonuses for new customers in an attempt to win their business.
With DraftKings, new sign-ups can look forward to one of the best bonuses around with the sportsbook's incredible $1000 welcome offer.

New customers will receive a free bet up to a maximum of $50 that matches the amount of their first bet, plus they will match your opening deposit with an extra bonus worth up to 20% of the cash you lodge.
What that means is, that if you deposit $100, you earn a $20 bonus. To earn the maximum $1,000 bonus, you would have to deposit $5,000.
There are other terms and conditions attached to the offer, so make sure to visit the official DraftKings website to learn more.
How to open a DraftKings sportsbook account
Signing for a DraftKings sportsbook account is a pretty simple process and you can be up and running in no time at all if you choose to bet with them.
To get started, you can click on the grey "Sign Up" button at the top right of the DraftKings homepage to start the four-step procedure.
You will be asked to choose a username and password and enter your email address. Standard stuff.
Next, you will have the option to enter a promo code. If you want to secure a free bet and/or a 20% deposit match worth up to $1,000, you can enter a code, however, you can forgo the bonus and the wagering requirements it entails if you prefer.
Once you agree to the terms and conditions you can click "next". From there, you'll be required to enter your name, address and the last four digits of your Social Security Number (SSN).
You may have to provide a scan of photo ID and a utility bill to prove your identity.
The next step is to secure your account and confirm your location. The DraftKings Sportsbook app should be used in conjunction with a geolocator. This proves that you are located within a state that offers legal sports betting where DraftKings is licensed to operate. DraftKings is live in New Jersey, Pennsylvania, Michigan, West Virginia, Colorado, Virginia, Indiana, Illinois, Tennessee and Iowa at present.
IMPORTANT – One thing that you need to know before opening a DraftKings gambling account is that you could run into trouble if you already have a daily fantasy account with them. Both accounts will lock if a new account is made with identical information in each, and the process of removing this lock can be a bit of a pain.
DraftKings Sportsbook review
With DraftKings, you can bet on a huge array of major and minor sports across the world, so no matter your niche, you'll find plenty to keep you interested and engaged.
You can find a list of the most popular sports and leagues on offer at the top-left of the DraftKings homepage. The list rotates throughout the year as the different sports and seasons come and go, though the main sports DraftKings cover are:
Football
Basketball
Baseball
Hockey
UFC/MMA
Soccer
Golf
Tennis
Because DraftKings is built using Kambi, the above sports are all covered extensively and with impressive depth. You will have thousands of events, lines and fixtures to bet on each week.
Alongside those major sports and customer favorites, DraftKings also covers:
Australian Rules
Boxing
Cricket
Cycling
Darts
Handball
Lacrosse
Motorsports (NASCAR, F1, IndyCar)
Rugby League
Rugby Union
Table Tennis
And More!
Simply put, DraftKings hit all the right notes with what they offer customers in terms of variety and scope.
What kind of wagers is available at DraftKings?
With DraftKings, you'll be able to bet across a superb number of different wager types. All your favorite familiar bests are in there, as well as some fun secondary markets and lines. Some of the most common bet types you'll see there are:
Point spread
The most popular sort of bet made by sports gamblers is a point spread wager. A sportsbook will simply predict that one team will win by a certain amount of points over another (or runs or goals or whatever).
Moneyline
The player is just wagering on the contest's ultimate winner, as its DraftKings moniker indicates. As a result, the bet is unaffected by the margin of victory.
Furthermore, the bookmaker determines various rewards based on which side it believes will win. The underdog will (typically) have a positive number next to it, whereas the favorite will have a negative three-digit number.
Totals
Totals bets are another popular sort of sports wager. Due to the nature of the stake, these wagers are the "over/under."
The sportsbook will predict how often points both sides will score in a given match. The bettors will then gamble on whether that number is too low or too high.
They are to have bet the "under" if they believe the figure is too high. If the number appears to be too low, gamblers will pick the "ovDraftKingser."
Futures
A futures bet is a bet on the occurrence of a longer-term event. For example, wagers on a club winning its league title or a particular athlete achieving a specific performance objective are examples of common futures bets.
Proposition
Prop bets, also known as proposition gambling, are bets on occurrences outside of a sporting event. Instead, prop bets focus on micro-events, such as whether or not a player will hit a home run in a play.
In-play bets
In-play betting refers to wagering that takes place during a sporting event. For example, gamers can frequently wager on the result of a specific quarter.
The DraftKings app breaks out in-game occurrences to a very detailed level. For example, bets might be placed on events as minor as a pitcher's next pitch or the type of football play on the next play.
All bets on DraftKings are in-play bets thanks to the live ticket method outlined above. At any time throughout the competition, you can convert your wager into a payment.
DraftKings gives its users the ability to put whatever wager they want since it offers so many alternatives. However, while certain betting kinds are pretty simple, others need a greater level of expertise.
DraftKings site experience
The user experience with DraftKings is a dream and it is everything we come to expect from sportsbooks that use the Kambi platform. The aesthetics are pleasing to the eye, including the neat black and green color scheme that DraftKings have become synonymous with.
With intuitive menus, quick loading times and a relatively bug-free ride, navigating DraftKings is a simple, elegant experience and it is easily one of our favorite sportsbooks to use
If there is one slight criticism, it's the lack of a search function. That would help customers to get where they want a little more quickly, but the smooth navigation certainly makes that less of an issue than it might have been.
DraftKings mobile app experience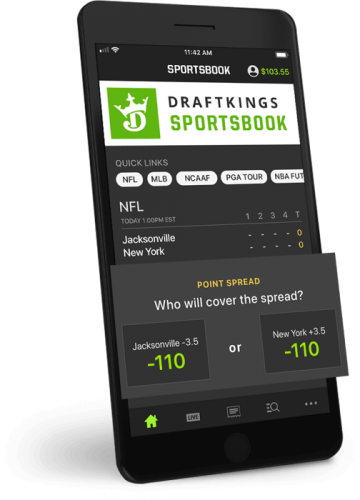 Launched in 2018, the DraftKings sportsbook app has quickly become a favorite in the sports betting community. The development team already had a ton of experience with their successful DFS app, so their shimmy towards sports betting was always likely to be stylish.
The mobile sportsbook follows a very similar design to the desktop site, and here consistency counts, helping users of both formats to switch seamlessly between the two.
The app has zero issues with geolocators too – which will be music to the ears of many users frustrated with other apps. Overall functionality is great, and it's clear that others think the same if the app's 4.8 out of 5 average user score on the App Store is anything to go by.
DraftKings odds quality
Ok, here is a little bit of information that isn't quite as positive. The odds at DraftKings are pretty average. You can find some interesting value on certain games or events, however, moneyline, prop and futures prices will never be market leaders on DraftKings. That's not to say that their prices are to be avoided of course. They remain competitive when stacked up against rivals. Just don't expect to see the best prices around on their sportsbook.
DraftKings payment and withdrawal methods
The available payment methods with DraftKings sportsbook include:
Debit Cards
Credit Cards
Online Bank Transfer
PayPal
Prepaid DraftKings Play+ Card
Cash at the Casino Cage
ACH/eCheck
Check
The minimum deposit is $5. Maximum deposits will be relatively low if you've recently created an account, but it is possible to increase the maximum by contacting customer support.
The minimum withdrawal you can make is $20. That policy means your withdrawal will be issued via your original deposit method. If your withdrawal amount is higher than your initial deposit, you will receive the profit via Paypal or check.
Withdrawals are processed Monday to Friday between 9am and 5pm, Eastern Time. It can take up to three days for the operator to process your withdrawal. It will then take between 2 and 7 days for the funds to appear in your account. There are no transaction fees.
DraftKings Loyalty Program
With DraftKings, customers are automatically enrolled in its rewards program upon registration. Customers can then start to earn crowns (loyalty points) by placing wages and bets in the sportsbook. These can be exchanged for rewards, including free bets, when enough are collected.
You can also climb up through various tiers of the loyalty program depending on the frequency of your betting.  500 crowns per month moves you up to silver, then you can progress to gold, platinum, diamond and black – earning greater rewards and redemption rates as you go. You can convert your points into DK Dollars – free bet credits – or gain entry to contests.
DraftKings Customer Support
DraftKings offers customer support from 6 a.m. to 11:59 p.m. ET , seven days a week. Some of its rivals offer 24/7 customer service however, so this is one area where DraftKings falls down in comparison.
The customer service process can also be inconsistent, as response times are sometimes slow and knowledge levels vary depending on which agent you are lucky or unlucky enough to get. This is an area where DraftKings could definitely improve.
DraftKings Sportsbook review – the bottom line
With a slick interface, expensive sportsbook and a superb welcome offer, DraftKings is rightfully considered among the market leaders in US sports betting. That reputation as a standard-bearer is richly deserved and the company's mobile app is one of the favorites of its kind for good reason.
Their substandard customer service is a point of concern however and they definitely lose points in that regard. Nevertheless, DraftKings sportsbook is a solid performer and bettors shouldn't hesitate if they are considering opening an account with them.