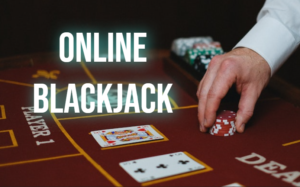 Online BlackJack in PA is accessible in casinos and racinos, both online and in person. The usual suspects will also be available, including roulette, craps, baccarat, and casino poker.
According to the new gaming law, there will now be additional places for people to play Blackjack in the Keystone State.
You may play PA BlackJack Online and offline. Both variations are discussed here. Find out where to play Blackjack for free and where to gamble with real online cash. We also detail a selection of rules and formats in addition to progressive side bets.
Lastly, we look at the bonuses and prizes offered by PA online casinos and the state legislation about online table games.
Best Online Casinos for Blackjack 2023
100% Deposit Match Up To $1,000 + $25 On The House
100% Up To $1,000 First Deposit Bonus + $20 on Sign Up
100% Deposit Match Up To $1,250 + 2500 Reward Credits®
100% Deposit Match Up To $1,000 + 10 Bonus Spins
100% Deposit Match Up To $250
Best Online BlackJack PA Games to Play in PA
To optimize your winnings, seek IGT's Single Hand Blackjack and NetEnt's Blackjack, even if every PA online casino now provides Blackjack.
It would not be easy to find a better deal in any online casino game than these two, which provide a return to player percentage of 98.71 and 99.59, respectively. For this reason, you may expect to find at least one of these games at each Pennsylvania online casino. However, to compete with these two possibilities, sites that include their branded blackjack game or other proprietary software must significantly reduce the house advantage. To understand why we must examine the governing rules in further detail:
IGT Single-Hand Blackjack
Regarding blackjack games, IGT's Single Hand Blackjack is as straightforward as it gets. The game's minimum stake may be anything from 10 cents to a dollar, and there are many variables you can tweak to get it just right.
A deal consists of a single hand or a single hand of cards.
In most cases, the minimum bet is between $0.10 and $1.00
Adjustable insurance that pays out at a 2 to 1 ratio for slow, regular, and fast speeds.
In a Blackjack table, the payout is 3:2.
The Dealer Must Draw on 16 (Dealer Action)
One card is dealt while splitting, and you may only split once. Aces
You may double down following a split on any two cards.
Half of your bet is returned if you surrender on any two cards.
NetEnt Blackjack
You may play a maximum of three hands at once in NetEnt Blackjack. However, several restrictions, such as no resplits, are less player-friendly than IGTs. Compared to IGT from the best online BlackJack Casinos PA, NetEnt offers fewer customization choices. However, players can still adjust the game's tempo in the settings and choose from several soothing audio accompaniments. Well, let's see how it stacks up:
Play as many as three hands in one go
The bare bones of a bet are just a buck.
Slider-controlled speed control.
Coverage is irrevocable and pays at a rate of 2 to 1.
In a Blackjack table, the payout is 3:2.
Taken by the Dealer: The dealer should draw on 16 and stand on 17.
No other cards are dealt upon splitting; the split is final. Aces
You may double down following a split on any two cards.
Half of your bet is returned if you surrender on any two cards.
How to Play Online Blackjack for Real Money?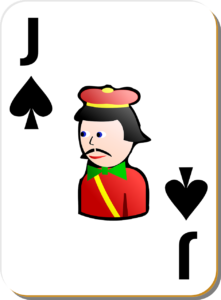 Blackjack is played against the house dealer instead of the other players at the table, even though each table may accommodate many bettors.
You want to beat the dealers by coming closer to 21 than they do without going over or "busting." Each card has a numerical value that contributes to your final hand score, as follows:
Ten points are awarded for a face card.
The values of cards 2-10 are unaltered
While playing poker, aces may be valued at either 1 or 11, whichever is most advantageous.
Play Online BlackJack Gameplay
After picking a chip denomination, a player starts a round by clicking on a betting circle on the table interface.
The "Deal" button begins to play when it has been clicked. Players are given one exposed card, while the dealer is given a second one. After that, the player receives a second card face up, while the dealer receives a second card face down. The house has an advantage due to this hidden card.
After looking at their own two cards and the dealer's up card, players may make an educated decision based on the strength of their hand.
The following choices are available to players at this time:
A player can "hit" for additional cards or "stand" if their initial two cards form a good hand. A player may choose to "hit" for another card if they have a poor hand, mainly if there is no possibility of busting.
To "double down," a player must increase their stake by two and acquire an extra card. If the player has a 9, 10, or 11 and the dealer presents a possible bust card (4, 5, or 6), the player should hit. Using this strategy, the player can wager more money while in a winning position.
Split: A player may split any two cards that have the same rank. To split, players must place a second wager of the same amount as the first to the right of the betting circle. After then, the two cards are dealt separately, making two new hands. Players may increase their stake in a winning scenario by splitting their pot at the optimal moment.
A player may choose to surrender if they possess a hand that has a very low probability of winning against the dealer's hand. When players surrender, they relinquish their hand and get back half of their original wager.
A player may hedge their wager by purchasing insurance against the dealer getting a natural blackjack if the dealer is dealt an ace. As hedging against the possibility that the dealer may win, the bet can protect you from losing your whole stake.
A few additional words and phrases you should know are as follows:
Push: When the player and the dealer conclude the game using the same hand value, the hand is called a push (i.e., a tie) (i.e., a tie). As a result, the player gets back 100% of their initial wager.
A natural blackjack occurs when the first two cards handed are any ace and a 10-value card. A player cannot lose with a natural, although they will often push if the dealer has a nature of their own. Players are frequently rewarded an additional amount (3 to 2) if they obtain a natural blackjack, while the dealer does not.
BlackJack Online Real Money Bonuses & Rewards
Rewards and incentives abound at online casinos due to intense rivalry for new customers. Matching bonuses on your initial deposit are standard, as are other promotions like reload bonuses offered by casinos.
Bonus wagering requirements are often weighted, which is essential for blackjack players. Blackjack's house edge is more minor than online slots, so you'll have to play through your extra money more often if you utilize it in this game. With most bonuses, every dollar wagered counts as 10%.
At both brick-and-mortar and virtual casinos, you may earn rewards by playing. In addition, this method is often integrated into casinos' preexisting loyalty schemes.
Harrah's employs Caesars Rewards, whereas SugarHouse PA uses the Rush Rewards program. As you progress through the game, you'll get access to more and better perks. This may earn you free play, resort credit, or even a free night's stay at a live casino.
Signing up for a loyalty club is a good idea regardless of whether you play Blackjack or slots since the incentives for Blackjack are still better than those for slots. You'll be passing up free cash if you don't.
BlackJack Online Casino Odds
Examining its appeal to casino patrons is helpful in getting a feel for the game. The fact that Blackjack is both a game of chance and skill is its main selling point.
On the fly, players weigh the odds to select their following action from the best online BlackJack sites PA. These probabilities may change if more or fewer decks are utilized. Knowing that the number of decks in play might vary depending on the kind of Blackjack being played is crucial.
Here's a look at how the house advantage in Blackjack changes as the number of decks in play changes:
1 deck: 0.17 percent
2 decks: 0.46 percent
4 decks: 0.60 percent
6 decks: 0.64 percent
8 decks: 0.65 percent
Online BlackJack in Pennsylvania FAQs
Can you play online Blackjack in PA?
You may legitimately bet Blackjack in Pennsylvania as soon as you are 21 or older at any authorized brick-and-mortar casinos. Moreover, internet casinos in Pennsylvania that accept players from the state provide real money games.
Can I play online casino in PA?
In Pennsylvania, online casinos are now active and entirely legal. The Pennsylvania Gaming Control Board has issued licenses to eighteen internet gambling establishments. Online slots, live dealer games, and table games may all be played for real money at Online Casino PA BlackJack, including BetMGM, DraftKings, and Caesars.
Can you play Blackjack for real money online?
More than 14,000 internet establishments accept real money for Blackjack. In their eyes, you're not a significant player.