Note: The WynnBET Sportsbook PA is not available at this time for customers in the state of Pennsylvania. However, when the sportsbook is Live in Pennsylvania, we'll update this WynnBET review to reflect the actual bonuses and deals on offer.
After it goes live in the Keystone State, Pennsylvanians will soon have the option of using WynnBET Sportsbook, another fantastic online sportsbook. You may get up to $100 in free play when you try WynnBET Sportsbook.
WynnBET, like other Pennsylvania online sportsbooks, offers new customers a welcome bonus, such as a bet insurance bonus of up to $100. Read this WynnBET Pennsylvania review for a complete rundown of the sportsbook, including how to join up, fund your account, and the kinds of wagers available.
WynnBET PA Sportsbook $100 Welcome Bonus
Suppose you're a resident of Pennsylvania and want to get your hands on the WynnBET PA
signup bonus. Then, you can click on one of our WynnBET Sportsbook promo code links and visit the sportsbook's official website. Here is how your insured wager will look like:
Please deposit at least $20. After then, you have ten days to make a wager of at least $20.
Bet credits are returned to the original betting size in the event of a loss. The entire credit for wagers is $100.
The signup bonus is available for straight wagers and prop bets, with the odds ranging from -150 to +10,000. Any enhanced odds included in the wager are likewise prohibited.
If your first wager loses, the sportsbook will repay your account with the loss within ten days.
You may use the whole amount of the bet credit, which you must wager just like the first bet.
If your bet credit wager is successful, you will only get the payout from that wager.
You may use the initial bet and the bet credit for straight wagers and parlays, a nice perk of this offer. However, the minimum bets at several sportsbooks are much higher.
The most important thing to note is that you will only get your money back if your first bet in your WynnBET account succeeds. Instead, you'll earn a bet credit equal to the value of your original wager. You must also spend the credit in its entirety within ten days.
CasinoWatchPA also has an exclusive MGM sportsbook PA bonus code that you should take benefit of, so check it out.
Other WynnBET Promotions
In other locations in the US where it is legal, the WynnBET Sportsbook promo code has run promotions. It is where losing sports bettors were given Wynn BET chips that you could use to play a prize wheel. Bonus bets, profit increases, parlay insurance offerings, and complimentary stays at Wynn properties were just a few prizes you could win by spinning the wheel.
Unlike many other online bookies, the WynnBET bonus does not give daily odds enhancements. Yet, it will provide a few consumers with extra earnings from parlays during critical games like the Super Bowl. Nevertheless, they will forfeit the parlay bonus if the player does not see it in time and does not claim it.
Is WynnBET online sportsbook legal in Pennsylvania?
The WynnBET online sports betting accepts bets from Pennsylvania residents. It has a valid license from the Pennsylvania Gambling Control Board, which regulates sports wagering in the Keystone State. Moreover, WynnBET is already operational in Michigan, Colorado, New Jersey, and Virginia, with plans to expand to Indiana and Tennessee shortly. Pennsylvania has several different regulations regarding sports gambling, which are as follows:
To enter, you must be at least 21 years old.
While betting, you must be inside the state.
You may only place from devices that have geolocation apps functioning correctly.
You can only wager if the program can identify your Pennsylvania state accurately.
Your WynnBET login account should be set if you comply with the following rules.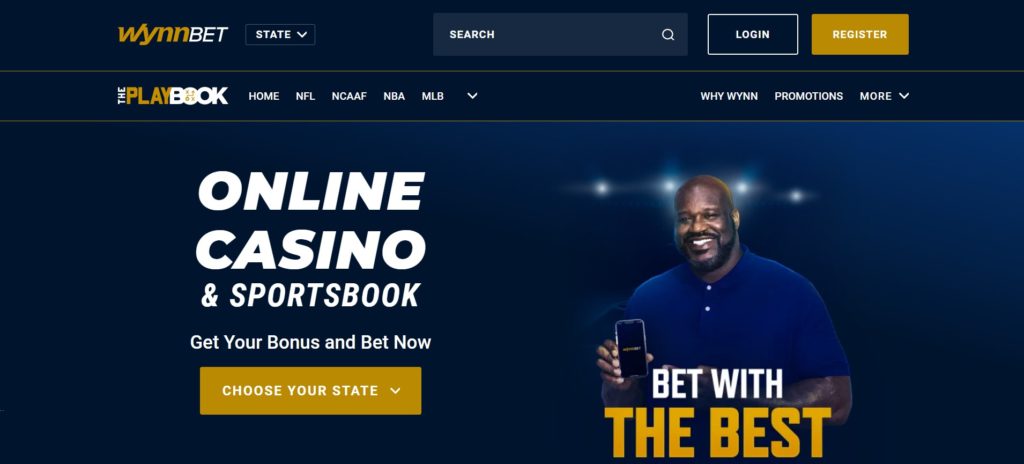 Wynn BET app in Pennsylvania
The WynnBET app is the sole option to utilize the sportsbook in Pennsylvania. It is available for both iOS and Android devices. To experience a thrilling betting experience, here's a short tutorial on how to get the software onto your smartphone.
Navigating the app
To see the lines and chances, you must first log in. When you do so, you'll be able to see all of the betting options of the WynnBET Sportsbook PA. The most frequently selected leagues and sports for wagering are shown as tabs at the top of the display. At the bottom of the page is a scrolling marquee advertising specials and, in most cases, WynnBET's responsible gambling guidelines for viewers.
And the lines and odds take up most of the display. You may arrange them by premiere date or by how well-known they are. To place real-time wagers, click the "Live now" button in the screen's bottom right corner.
Downloading the Wynn BET app on Your Device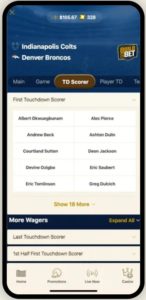 iOS
To get the WynnBET app on your iPhone or iPad, click the link on this page with a WynnBET logo. Next, tap the "Download for iOS" option. To proceed with the download, you may need to verify your identity with a fingerprint, face ID, or PIN. Once completed, the app will be available on your iOS device shortly.
Android
The steps are similar if you use an Android device. First, choose "Download for Android." You may receive a warning against downloading potentially malicious unknown files. Feel free to continue because using the WynnBET app will not harm your device. You may download it on your mobile device after launching the APK file.
How to Place Bets at WynnBET Sports Book?
To begin placing bets, choose the game you wish to gamble on. It's easy to see the spread, moneyline, and totals if you want to wager on them. Selecting the event you wish to wager on will bring you a list of betting options.
After you've decided on a wager, a window will appear displaying the total number of bets and the associated odds. When you're ready to wager, press the button and enter your desired wager or potential payout. Finally, if everything seems good, click the "Place Bet" button.
Betting Guide on Pennsylvania Sports Teams
Several professional and collegiate teams in Pennsylvania are available at WynnBET Sportsbook PA. A basic rundown of all those squads follows:
The Philadelphia Eagles (NFL), Philadelphia Phillies (MLB), Philadelphia Flyers (NHL), Philadelphia 76ers (NBA), and Philadelphia Union (MLS) are all based in the City of Brotherly Love (MLS).
Pittsburgh: The Steel City is home to three professional teams that attract betting action: the Pittsburgh Steelers (NFL), the Pittsburgh Pirates (MLB), and the Pittsburgh Penguins (NHL) (NHL).
You may bet on eleven Pennsylvania universities' football and basketball games, including Penn State, Pittsburgh, Temple, Bucknell, Duquesne, Lafayette, Lehigh, Penn, Robert Morris, Saint Francis, and Villanova. Drexel, La Salle, and Saint Joseph's are the other three colleges focusing solely on basketball.
What are the Types of Bets at WynnBET Sportsbook App?
These are your choices for making bets on the WynnBET NJ and PA app:
Point Spreads: The margin of victory is included in wagers using point spreads. To cover the entire spread, the favorite must win exceeding the spread, while the challenger must win by less than the spread.
Moneylines: Bet on who you think will win using moneylines. The chances are favorable for the underdog and unfavorable for the favorite, with the more considerable underdogs and favorites having greater odds.
Props: Bets are placed on game features other than the ultimate result, such as how a specific team or person performs.
Totals or Over/Unders: A bet on the total score of a game, often known as the over/under.
Parlays: Several wagers (moneylines, spreads, totals, etc.) on a single slip constitute a parlay. If you make sure to correct your predictions, you win.
Futures: Futures are wagers on long-term outcomes for the entire season, such as the success of a club or an individual player.
Round Robins: A round robin is a parlay in which you may still earn money even if you choose the wrong outcome in one of the legs.
Teasers: Teasers are spread bet parlays. But instead of betting on the standard point spread, you choose a different spread for each game, shifting the line in your favor. Of course, you must make each choice in a teaser correctly.
Live Betting: Gamble on sports in real-time while they're occurring. Depending on the game you're betting on, there might be as little as three live betting choices (spread, total, moneyline) or hundreds of prop bets to choose from.
What Sports Can You Bet on at WynnBET Pennsylvania?
WynnBET Sportsbook PA may not provide as many sports as other Pennsylvania online sportsbooks. Still, it does cover all of the significant US collegiate and professional leagues in addition to a select few overseas leagues. Moreover, more specialized sports like table tennis, rugby, and cricket are the ones that need to be improved. Nevertheless, if you're looking to place wagers on a wide variety of traditional sports, WynnBET has you prepared.
The NFL, NBA, NHL, MLB, NASCAR, UFC, PGA Tour, WTA and ATP tennis, Major League Soccer, college basketball, and football are all available for wagering. In addition, the English Premier League, the Spanish La Liga, the German Bundesliga, and the Italian Serie A are a few worldwide soccer leagues available to watch online.
You may use the WynnBET app's search box for other wagering options. When you click on the sport, you'll see all the available leagues for wagering on that sport at WynnBET.
What can't you bet on at WynnBET PA?
No sportsbooks in Pennsylvania will accept bets on non-sporting activities like the NBA or NFL draft, awards show like the Oscars or the Grammys, or political elections.
Futures Market at WynnBET Pennsylvania
WynnBET's futures betting options could be more impressive. The main issue is that there needs to be more overall; several major leagues require more markets.
During the upcoming 2021 MLB season, for instance, WynnBET offered futures for the World Series winner and National League pennant winners but not the American League.
WynnBET also offers futures for other leagues, like the NBA, including who will win the NBA championship and which teams will win the Western and Eastern Conferences. Nevertheless, there are no award marketplaces for players.
It is a severe issue if wagering on futures is crucial to your lifestyle. Nevertheless, if futures betting isn't your thing, this will be less of a concern.
Banking at WynnBET Casino PA
Consider the banking alternatives available at online sportsbooks. Still, the lack of smooth transactions might cost you a lot of time and energy. Even so, although Wynn BET may provide a massive selection of channels, the ones it has should be sufficient for most of its players. The following deposit methods are available to you:
ACH (e-check)
Credit and debit card (Visa or Mastercard)
Play+ prepaid debit card
PayPal
And here are your choices when it comes time to make a withdrawal:
ACH (e-check)
Play+ prepaid debit card
If WynnBET were to launch a physical sportsbook in Pennsylvania, you could also do so there. Put up a first deposit now and use our WynnBET Sportsbook bonus code link to get a 100% bonus of up to $100!
WynnBET Customer Service
Customers may contact WynnBET's support staff in several different ways:
Live Chat: You may engage in real-time conversation with a support agent with the WynnBET Sportsbook PA app.
Email: For emails, click on the help option in the app and pick email. (click on the support option and choose email).
Telephone: For assistance via phone between the Wynn sportsbook hours, 10 a.m. and 8 p.m., please dial (201)383-2837.
FAQs: WynnBET also has a Frequently Asked Questions (FAQ) website. In case you'd instead look for an answer to inquiries like Wynn BET chips and others.
WynnBET PA Sportsbook FAQs
Where is WynnBET online casino legal in Pennsylvania?
The WynnBET sportsbook accepts bets from Pennsylvania residents. It has a valid license from the Pennsylvania Gambling Control Board, which regulates sports gambling in Keystone State. In addition, WynnBET is sanctioned in states like Michigan, Colorado, Virginia, and New Jersey. It will soon roll out in the Tennessee and Indiana states.
How long does Wynn sports betting take to payout?
Withdrawals typically take between 3 and 5 business days to complete. The "Paid" status indicates that the money has been successfully sent to your bank account.
Who is WynnBET owned by?
WSI US, LLC ("WSI") is the corporation that runs WynnBET. WSI is a Nevada limited liability company with a 3131 Las Vegas Boulevard street address and registration number NV20181723978.
Is WynnBET online gambling pa legit?
WynnBET, an online sportsbook, is sanctioned by the law and may be done so in many states. So now, you may use the online sportsbook in states like New Jersey, Michigan, Indiana, Colorado, Tennessee, New York, and others.