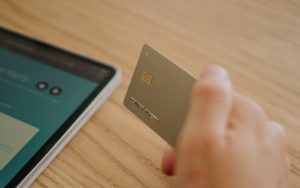 The use of eCheck capabilities at well-established and well-liked online sportsbooks for sports betting is rapidly growing. By merging earned trust from customers with this simple and quick payment mechanism, bettors can do what they love while feeling secure.
While most gambling websites, whether online sportsbooks or new online casinos, continue to accept standard checks, eCheck has proven to be increasingly popular among players. They are better ideal for expert or casual sports bettors because transactions are executed faster. The good news for US gamblers is that the vast majority of sportsbooks accept eCheck deposits. However, traditional checks are only accepted at a few sites.
However, not all eCheck-accepting online sportsbooks are made equal, and selecting the finest eCheck betting sites for what you require is critical to ensure your bets go as much as possible. In this article, we'll look at the five best sportsbooks using eCheck in the United States, explain how it works, and discuss some of the essential benefits and drawbacks of this becoming a more common payment method.
Top 5 US Online Sportsbooks that Take eCheck Deposits
Up to $1,500 Back in Bonus Bets
Your First Bet Is On Caesars Up To $1,000
10 x $100 Second Chance Bets
ECheck betting sites allow sports bettors to pay electronically online instead of the more typical physical check. Simply put, it's far easier to do and can be completed from anywhere that's comfortable, handy, and readily accessible to the internet without connecting with your bank. Any real money cash app that allows you to wager online that wants to compete is going to accept an instant eCheck as a deposit option.
But which are the greatest eCheck sports betting sites, and why should you do business with them? Here is our list of the top five online sportsbooks that take eCheck, along with why they earn your business:
DraftKings Sportsbook

The DraftKings Sportsbook, a long-time favorite among gamblers and an industry leader in the sports betting market, is all about giving an inclusive and engaging customer experience. It has always reacted to evolving client needs and developing innovations. DraftKings is one of the top eCheck betting sites for rookie and experienced bettors alike, with a $1 minimum wager on most sports and events, a vast pool of betting possibilities, and a 20% sportsbook bonus up to $1,000. Because of the low stake amount, they are our preferred minimum deposit sportsbook.
Furthermore, players have various fantastic payment choices, with deposits ranging from just $10. Direct deposit, DraftKings gift cards or DK prepaid cards, Play+, PayPal, PayNearMe, prepaid gaming cards, and the coveted eCheck are all options. These payment choices and Draftkings' broad offering of welcome bonuses, rewards programs, offers, and odds enhancements earn Draftkings the #1 spot on this list. Tap on our dedicated guidelines for further information on depositing on DraftKings or withdrawing funds from the DraftKing sportsbook.
BetMGM Sportsbook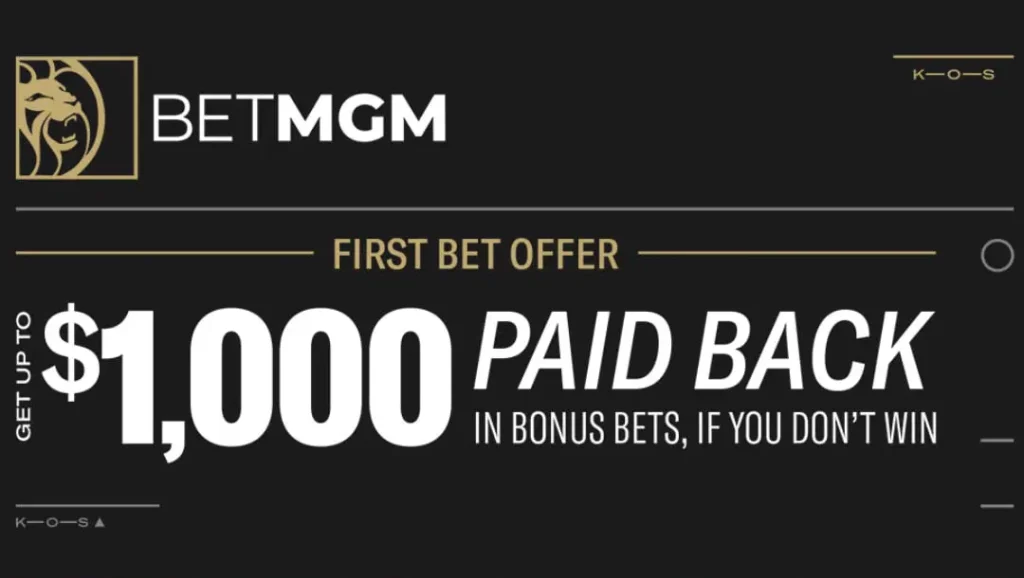 The BetMGM Sportsbook is an instantly known establishment among sports betting sites when it comes to a unique, interactive online betting experience that includes industry-leading odds. BetMGM prefers eCheck, although it also accepts a variety of credit and debit cards, Skrill betting deposits, PayPal, Neteller, and PayNearMe for money transfers. The BetMGM makes payments smooth, with no costs associated with withdrawals from clients and a straightforward tracking system so that customers are spared from worrying about their money or interrupting their gaming flow.
BetMGM will remain a client favorite for years to come if it maintains its brand authority across eCheck betting sites and offers a great $1,000 risk-free wager, quick payments, superb play options, and super early betting lines.
PointsBet Sportsbook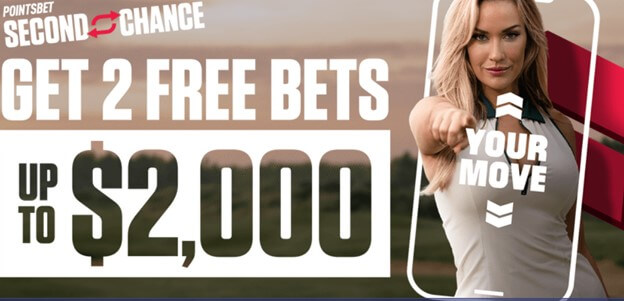 With outstanding offers and benefits, including an impressive start-up bonus, the PointsBet app is a popular sports betting service. PointsBet maintains continuous appeal across the whole sportsbook sector while paying attention to its local roots, with inexpensive minimum bets and competitive odds on a fantastic choice of sports.
With excellent, quick, and friendly customer support and an easy-to-use interface throughout all platforms and gadgets, PointsBet excels in meeting the needs of its clients. To take advantage of its sizeable risk-free bet offer, PointsBet Sportsbook provides an extended variety of withdrawal and deposit alternatives, like Mastercard, PayNearMe, PayPal, Visa credit and debit cards for gambling, Venmo sports deposits, online banking, and, of course, ECheck. PointsBet sportsbook deposit is the best in the business when it comes to eCheck betting sites.
Unibet Sportsbook
The Unibet sportsbook is betting on sports service that has always focused on continuously enhancing its user experience, thanks to a solid foundation created in Europe and embraced in the United States. Unibet is simple to access across numerous devices and offers an abundance of customer-focused offerings for all gamers, thanks to its excellent aesthetic and adaptive interface. In addition, Unibet's eCheck betting sites provide gamers with consistently competitive odds, mouthwatering free bet promotions, mind-boggling free bet no deposit incentives, and dependable and trusted transactions.
To complete transactions, customers can use all major payment options, including Apple Pay betting, Play+, internet transfer, credit or debit card, and eCheck. Unibet is a client favorite across eCheck and VIP-recommended betting sites due to its simplicity of use and spotless reputation.
Caesars Sportsbook, Fox Bet, FanDuel Sportsbook, and Hard Rock Sportsbook are a few other major legal sports betting companies that accept eCheck deposits.
Betaway Sportsbook
The Betway app and eCheck gambling website are convenient, secure, and cross-platform compatible, with a focus on developing a thriving user base by providing top security and paying consumers quickly and reliably. Betway's portfolio of sports & leagues is unequaled in the sportsbook sphere, in addition to a superb user experience and excellent customer support across devices. Furthermore, they provide incredibly flexible minimum and maximum deposits and accept money in a variety of ways, like debit and credit cards, PayPal gambling, Play+, Google Play deposits, a game of cards, and eCheck.
Instant eCheck Sportsbooks: A Guide
If you have a checking account and want to try employing eCheck as a payment method for your favorite sportsbooks, you must first grasp how it works. As a result, here's a quick guide to using eChecking to deposit and withdraw money:
Depositing with an eCheck
Depositing your betting funds via eCheck is simple and straightforward, whether online or in person. To begin, log into your account and navigate to the relevant Banking or Cashier section for online users. Then simply choose 'eCheck' from the list of accepted payment methods. After finishing this step in person, you will be asked to submit the necessary information to set up your deposit. You may be required to provide your entire name, number of account, check number, and routing number, for example.
Following the completion of this information, you will be requested to specify the amount you intend to deposit into your online gambling account. The sportsbook will then automatically withdraw your money into its account, and the money is reflected in your gambling balance immediately. It may take 3-5 business days for the transaction to appear in your eCheck account. Anyone who makes a deposit in this manner gets a receipt as proof of the transaction.
Withdrawal with eCheck
Withdrawing monies using eCheck is as simple as depositing funds. Again, for online bettors, log into your betting account and navigate to the withdrawal option, which is typically under your account page. You must next select the amount you want to withdraw and, if necessary, submit your banking information so that your monies are transferred quickly and straight to your account. Before hitting the submit button, you may be prompted to agree to the company's terms and conditions. Again, keep an eye out for any fees or processing timeframes. Remember that first-time gamblers may have an authentication procedure to complete.
Final Word: Sportsbook Instant Banking Method 
Depending on what you're concerned about when it relates to online sportsbook betting, eChecks could offer a solution that is inexpensive in fees, suitable for both withdrawing and depositing money and does not require registration. For these and other security reasons, eCheck techniques have gained a firm foothold in the online betting world.
However, if you're looking for a speedy payout sportsbook, eChecks may need to catch up. Before you set up your eCheck, keep in mind what criteria are most important to you and any worries you may have. However, eChecking gets our pick for simplicity and cost-effectiveness.
Top US eCheck Sportsbooks of 2023 FAQs
Is it possible to use eCheck at any online sportsbooks?
You can deposit funds with eCheck at any of the online sportsbooks featured in this post. In addition, you can use an eCheck or a wire transfer at our suggested sports betting sites.
However, only some online sportsbooks accept eChecks. If you are considering joining any betting sites not included on this website and would like to add funds using an electronic account, be sure they support this payment option before signing up.
Can I make regular eCheck payments?
If you want to use eCheck, you can set up recurring payments. However, you must first contact your online sportsbook or bank to set up this payment mechanism.
Why should you use eCheck at betting sites?
If your favourite sportsbooks accept eChecks, it's a fantastic deposit method that is quick and secure, especially when compared to a conventional paper check.
The implementation of this technology in casinos is the primary impediment.
Which website offers the finest eCheck betting options?
DraftKings, available in several US states, is our favorite eCheck betting site. In addition to the sportsbooks, there is a terrific online casino with hundreds of fantastic games and a vast choice of deposit and withdrawal methods, including eChecks.
Will there be any costs for eCheck withdrawals?
No, in certain situations, however, this depends entirely on the sportsbook you opt for playing at and the bank you choose to use for this withdrawal option.
Check the cashier area to see whether any fees are charged for each withdrawal option.