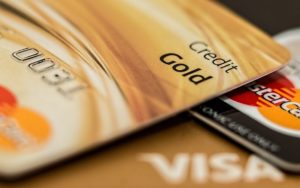 You must know everything about the DraftKings Play+ prepaid card and its advantages as a sports bettor.
American betting on the sports market is complicated, with some states allowing both sports betting and casino gambling. In contrast, others, such as Kansas, solely allow sports betting, and several others still approve of sports betting.
With many states at different points of the legislative process, the US bank system is only sometimes totally up to speed with the constantly occurring changes.
The DraftKings prepaid card comes in handy here. DraftKings prepaid card, also referred to as the DraftKings Play+ card, is an alternate payment mechanism that eliminates the need to interface with banks and simplifies deposits and withdrawals.
The DraftKings Sportsbook prepaid card is only one of the Play+-compatible cards. As a result of their collaborations with Play+, the majority of licensed US sportsbooks and casinos can now issue prepaid cards to their consumers.
Because the DraftKings Sportsbook Play+ card is not a credit card, there is no need to wait for approval before using it. There is no credit check required, and there are no credit limits. Load your card and place your bet.
Where Can I Get a DraftKings Prepaid Card?
The DraftKings Sportsbook prepaid card has the advantage of not having to be purchased.
Log in to your DraftKings account and go to the deposit page to get your very own DraftKings Play+ card. Choose the Play+ financing option, enter your postal information on the supplied form, and then read and agree to the Terms & Conditions.
You're all set after you click the 'Deposit and Enroll' button. Within 10-14 days of funding your account, your customized DraftKings prepaid card will be shipped to you.
If you still need to become a DraftKings user, make an account by clicking here. 
How to Make Use of a DraftKings Prepaid Card
Once you've completed the process of signing up for your prepaid card, you can fill it out whenever you want. You will be able to make use of the card in-person 10-14 days later.
Not only can you use your account to play at DraftKings locations and sites (both online and offline), but you are able to utilize your DraftKings Play+ card at any ATM that supports PULSE® and NYCE® cards.
A DraftKings prepaid card is quite helpful—just two minutes of your time to sign up for any here.
Prepaid Card Deposit at DraftKings
A bank card is the most often used method of funding the DraftKings Sportsbook Play+ card. To accomplish this, you must first fulfil the following steps:
Select Play+ as a funding option.

Select the amount you want to deposit to your DraftKings Play+ account.

When prompted, provide your credit card information.

Fill in the security code and expiration date areas.

Choose how much money you want to deposit into your DraftKings account.

Click the Confirm Deposit button.
Withdrawal from a DraftKings Prepaid Card
You can withdraw monies from your DraftKings Play+ card by following these steps:
Go to your DraftKings account's withdrawal page.

Select the Play+ funding option.

Enter the amount to be withdrawn.

Select Withdrawal Request.
Once the funds are in your DraftKings Play+ card, the sum of your original deposit will be automatically refunded to your previously used debit or credit card. The remaining funds must be transferred individually.
Suppose your Visa or Mastercard does not qualify during the transaction. In that case, we recommend that you transfer the funds to your PayPal account. It will fix the issue.