Numerous Pennsylvania online casinos, including sportsbooks, are upgrading their platforms throughout the offseason.
During the MLB All-Star break, Unibet became the most recent operator in Pennsylvania to improve its platform. Kindred Group, the parent company of Unibet Casino and Sportsbook, just released an updated app in New Jersey since Unibet also has an online casino and sportsbook.
100% Deposit Match Up To $1,000 + 10 Bonus Spins
Kindred Launches a New Gambling Platform for Unibet PA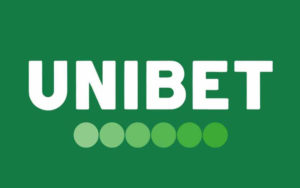 Unibet briefly ceased operations on Monday in order to launch Kindred's new platform. While the upgrade is complete, users are unlikely to notice a significant difference in the app in comparison to before the outage.
The enhancements are in action to help Kindred and Unibet provide better security and analytics to their users. Having extensive data allows Unibet to provide tailored marketing to users, which most PA operators appear to do.
Nils Andén, the interim CEO, remarked on the platform's upgrade:
"We are thrilled to be able to transfer our Pennsylvania customers to the Kindred platform." Customers have noticed improved design, navigation, along with stability since our introduction in New Jersey. We are excited to expand the Kindred platform to more states."
Former CEO Henrik Tjärnström informed investors in October 2022 that Kindred planned to "focus more on multiproduct states" in the US before stepping down in May.
Kindred mentioned intentions for Unibet to establish itself as a top-10 operator in select US jurisdictions, presumably those offering both online casinos and sports betting, in a presentation detailing 2022 Q3 results.
Kindred's expansion of its platform into New Jersey, followed by Pennsylvania, shows that the company has plans for it.
100% Deposit Match Up To $1,000 + 10 Bonus Spins
Unibet's Market Share in PA Online Casinos and Sports Betting
Unibet has struggled in the Pennsylvania industry since its inception. In collaboration with Mohegan Pennsylvania, Unibet has produced only $12 million in online gambling revenue this year, ranking dead last between the nine licenses. It equates to a 1.4% market share.
In the realm of sports betting, Unibet had only $4.2 million worth of bets in May, placing it 12th out of 13 operators operating online brands. Unibet has a 0.8% market share in Pennsylvania, which had a handle of $495.6 million in May.
FanDuel and DraftKings PA Casino have been dominating each industry of gambling in Pennsylvania for years. While Unibet is unlikely ever to achieve that level of success, the company can compete for the state's second tier of competitiveness.
Unibet would have to outperform online casinos like PokerStars Casino and betPARX Casino, which generated $6.6 million with $5.8 million in May revenue, respectively, to reach its objective of being a top-10 operator in Pennsylvania.
Unibet must successfully overtake Betway in sports betting, which produced $5 million in handling in May.