The Sugarhouse Play+ Card is now available to New Jersey and Pennsylvania bettors seeking a new way to finance their sportsbook and casino profiles.
SugarHouse Play+ is a new way for sports and casino gamblers to fund their online accounts. So, we'll go over everything you have to learn about this groundbreaking payment method. We'll also explain why it's such a good alternative for SugarHouse Casino enthusiasts.
What is the Sugarhouse Play+ Card?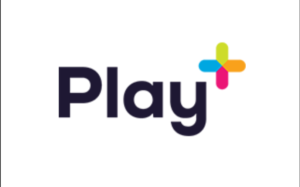 Play+ is marketed as "the cashless way to play." It allows sports and casino bettors to fund and withdraw funds from their gambling accounts to a secure, reloadable external account.
Play+ is valid for everyday spending online and in-person, as well as at ATMs worldwide. SugarHouse emerged as one of the earliest US gambling companies to provide their gamers with their play+ card. The bulk of online sportsbook & casino providers in the United States have since followed suit.
Faster Deposits with the Sugarhouse Play+ Card
The SugarHouse Play+ card allows you to make fast deposits to your SugarHouse account. It also allows for speedier withdrawals.
You can load money onto your Play+ card with a credit card, debit card, or bank transfer. After that, the card can be used at any ATM or anywhere Discover is accepted. Most significantly, applying for a credit card does not influence your credit score.
After enrolling for your own card, you should be able to use it immediately. After 10-14 business days, you will also receive a physical card in the mail.
How can I create a SugarHouse Play+ account?
Log in to your SugarHouse account and then navigate to the Cashier Page's deposit menu. Select 'SugarHouse Play+' as your deposit method.

Accept the terms and conditions before clicking register or sign up. You will receive an email informing you that your registration has been approved.

Fill out your payment details and click 'add funds to card' to fund your card. After then, you are able to fund your card using a bank card, an eCheck, or PayPal.

You can now deposit funds to your SugarHouse account after loading funds into your Play+ card. Input the deposit amount in the 'enter amount' field and click 'deposit'.
Advantages of Using the SugarHouse Play+ card
The advantages of using the SugarHouse Play Plus card Play+ cards allow users to make faster deposits and withdrawals. In addition, there is no necessity to queue at ATMs, kiosks, or cages. Instead, take your SugarHouse Play+ card from your wallet and begin betting.
It also allows you to place bets from the convenience of your own home. You will always be able to find the online sportsbook or casino profile because it is a stated deposit and withdrawal choice on the SugarHouse website and app.
This card is not associated with any excessive ATM or winnings fees. As a result, the card is an excellent payment method.
Play+ is unquestionably a safer alternative to carrying large sums of money to the sportsbook or casino. Play+ accounts are likewise FDIC-insured, with no liability for fraudulent transactions.
How can I check the amount on my credit card?
You are able to verify your account balance online for free using the SugarHouse website or app. You can also get free balance alerts through email or text messages. Alternatively, call 855-558-0043 and employ the automated service.
Is the SugarHouse Card the Best Online Gambling Prepaid Card?
The introduction of the SugarHouse Plus card signalled the start of Play+ in the gambling world. Since then, the vast majority of sportsbook and gambling establishments have joined Play+ to provide their customers with a new payment option.