Twenty-two states are now allowing online sports betting, and more work is being done to make it legal in other states in the US. That is why there's no surprise that people like you look for online guides on how to bet on sports in Pennsylvania.
To tell you honestly, starting up is easy. You can complete it online or on a mobile device in most countries with a brief registration procedure. Everything you want to learn about online sports betting, including where you can bet on sports, how to get started, and which PA Online Casinos give the most significant bonuses, will be covered in detail here.
Best Pennsylvania Casino Sites for Beginners in 2023
Up to $1,500 Paid Back in Bonus Bets
Your First Bet Is On Caesars Up To $1,000
Second Chance Bet up to $500
2nd Chance Free Bet Up To $500
2nd Chance Free Bet Up To $500
10 x $100 Second Chance Bets
6 Steps on How to Bet on Sports Online in Pennsylvania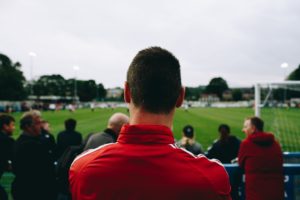 We have prepared a step-by-step guide on sports betting for beginners to help players like you who want to start their betting journey but don't know how. Follow these, and you will start placing your bets on your favorite sports in no time.
1. Choose a betting site that you find best fits your needs.
We have DraftKings, FanDuel, BetMGM, FOX Bet, Caesars, PointsBet, and many more in Pennsylvania. But how do you decide which and where can you bet on sports? First, look at each website briefly once delving into the first one you find. You can rapidly get a sense of which websites are the most user-friendly. Next, sports betting novices would be well to consult sites that detail the specifics of each kind of wager.

2. The next step is to sign up for an account.
After finding a reliable platform, you should sign up for an account and start using their app. First-time gamblers should practice how to place a sports bet with fake money by creating a chart of their best bets. But you can also see the odds at most bookmakers without signing up for an account. Then, after you've used the app to gain a feel for money lines and totals and are confident in your ability to make informed wagers, you may open a real account.
Sportsbetting sites might have varying account creation processes. First, you'll need to provide your full name, mobile phone number, mailing address, date of birth, and gender. You'll also need an email and password that will be your login at most online sportsbooks. Then, you must fill out some basic profile stuff and submit it to set up an account.
3. Deposit funds into your account.
Many sportsbooks accept the following methods to make a deposit. You may pay using a debit card, credit card, ACH (eCheck), online Bank Transfer, and Wire Transfer. Aside from that, they also accept Play+, site-specific prepaid cards, PayPal, PayNearMe, or a paper check.
While specific deposit methods, such as credit/debit cards, ACH, and bank transfers, may process your withdrawal rapidly, the time it takes for your wins to appear in your bank account might vary. For example, play+ is a popular method of depositing funds into and withdrawing wins from online sportsbooks, allowing users more convenience and speed in managing their finances.
4. Know the betting rules.
When creating an account, you should familiarize yourself with the guidelines for the different kinds of wagers. It's risky to place a bet without first fully understanding the regulations. That's why knowing how to bet sports online is essential. If you want to avoid jeopardizing your money because you weren't aware of a rule, it's best to recheck it.
5. Allocate a budget for betting and never exceed the limits.
One of the most common errors amateur sports bettors make is the failure to establish and adhere to a betting budget. Aside from knowing how to bet sports online, the golden rule of gambling is that you should never bet more than you can bear to lose.
It's best practice to bet around the same amount on each bet. Gamblers get into hot water by placing what they think is a "can't miss" wager. As a result, they are inclined to place outlandish wagers on such a line compared to their typical wagers. As a result, they may find themselves in a sticky position if their bet does not win.
6. Finally, you are now ready to place your bets.
Once you've read between the lines on how to bet online sports and determine which option is most appealing to you, it's time to make a wager. After selecting a line, you'll be asked if you'd like to place a straight bet or include it in a parlay or teaser. Select "straight wager" and enter the amount you're willing to risk if this is the sole bet you're placing.
After entering your stake, you'll see the potential return on your wager. If everything seems OK to you, click "OK" or "Confirm Bet," and let fate decide the rest.
We wish you the best of luck on your sports betting journey!
How to Bet on sports Online in Pennsylvania FAQs
How can I legally bet on sports in Pennsylvania?
Read our thorough guide on sports betting for beginners to learn the basic steps on how you can start placing your bets online.
Where can I place a sports bet in Pennsylvania?
You can choose which sportsbook to use if you already know how to place a sports bet online. You may choose from BetMGM, Unibet, SugarHouse, Borgata, DraftKings, 888, BetRivers, Caesars, and PointsBet Sportsbook to place your bets.
What is the best website to bet on sports?
If you want to know which are the best sites to place your sports wagers, visit Casino Watch PA sports betting review sites to find out each operator's offerings.
What states are legal for sports bet online?
You may bet on sports if you are in:
Ney Jersey, Pennsylvania, Connecticut, Montana, Oregon, New Hampshire, Rhode Island, and Washington, DC.
Is sports gambling legal in Pennsylvania?
Sports betting is available in various casinos, racetracks, and off-track betting facilities around the state of Pennsylvania. Since SugarHouse introduced mobile wagering on the final day of May 2019, more than a dozen companies have sprung up to vie for Pennsylvanians' sports betting dollars.