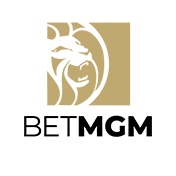 Hollywood Casino holds the license for some of the best Pennsylvania online casinos. BetMGM Casino PA and DraftKings are two of its most important relationships. In a podcast with Pierre Lindh of iGaming Next, BetMGM's VP of Gaming, Angus Nisbet, discussed what makes the operator's online casinos so profitable.
Because retail casinos can grant numerous licenses, Hollywood Casino also has its own online brands, Barstool and PointsBet Casino.
While specific operators do not split online casino money, BetMGM is a significant contributor to Hollywood Casino licensees' team's $284.8 million in 2023 revenue through April.
100% Deposit Match Up To $1,000 + $25 On The House
BetMGM Casino Distinctive Games Distinguish It From Competitors
On the show, Nibet noted BetMGM's enormous customer base. The operator has 30 million people that have joined up for BetMGM Rewards.
BetMGM's games are a big part of its immense popularity. BetMGM has 85 in-house games, with more on the way by the end of the year.
"The successful games feature MGM branding." "It could be a game with MGM Bellagio or Riches," Nisbet speculated.
A Pennsylvania player earned a $1 million jackpot on a $1 spin of an exclusive MGM Grand Millions slot machine in April. The game can only be played on BetMGM platforms.
Nisbet emphasized BetMGM's need to develop its own game collection rather than relying on providers. Of course, there is a time and place for game developers. Buffalo Wild Wings, a new slot title from Inspired Entertainment, is one of BetMGM's most popular.
While Buffalo Wild Wings made an appeal for BetMGM, Nisbet provided the following remark regarding suppliers:
"I would tell suppliers that, while there is room for success, you must be very clear in what you are offering." For us, you must comprehend our player as well as our goal of what we are attempting to do. How will BetMGM maintain its number one position? By capitalizing on our brand and athletes."
100% Deposit Match Up To $1,000 + $25 On The House
BetMGM Prioritized Online Casino Content
BetMGM is a leading online casino operator in the United States, with a 27% market share, based on its Q1 2023 presentation slides. Although its precise market share in Pennsylvania is challenging to determine, BetMGM is undoubtedly a significant participant.
BetMGM only serves the states in which it operates. BetMGM currently operates gambling sites in Pennsylvania, New Jersey, Michigan, and West Virginia. Because sports are clearly a primary focus in the United States, Nisbet emphasized the importance of sports partnerships for online casinos.
He listed three Pennsylvania sports clubs that have slot or table games available on BetMGM's platform.
"We have exclusive games associated with the Philadelphia 76ers, where we do roulette and blackjack." The Detroit Lions, Pittsburgh Steelers, and New York Jets all have openings. We now have National Hockey League berths that are solely ours. That is all we are doing on our own."
BetMGM has the Potential for New Games and New Clients
Nisbet has extensive experience functioning as a supplier. From 2018 to 2022, he operated for Playtech in London for over four years.
Nisbet claimed that London has a more extensive bingo game selection. Could that happen in the United States soon?
"A plethora of content works in the United Kingdom." "Bingo is an untapped market in the United States," Nisbet added. "I believe there is another potential within gaming to move to another space."