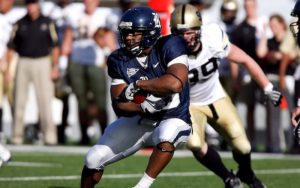 It is the most delightful time of year. Football season has arrived, and Pennsylvania online casinos' promotions and giveaways are as severe as their supporters' devotion to the Eagles and Steelers.
There's something for everyone, no matter their location or financial means. Continue reading to find out what offers are available in your area for the upcoming 2023 NFL season.
Up to $1,500 Paid Back in Bonus Bets
Your First Bet Is On Caesars Up To $1,000
Second Chance Bet up to $500
2nd Chance Free Bet Up To $500
10 x $100 Second Chance Bets
Live! Casino Philadelphia is Giving Away Eagles tickets
Customers at Live! Two deals are available at Casino Philadelphia. Live! Throughout the 2023 NFL season, Casino Philadelphia will pay $300,000 in prizes to 280 winners through the Pick'em Challenge.
Live! To be eligible for the competition, the Rewards users have to accumulate 100 tier credits. Qualified members can swipe the rewards card at a promo kiosk to make their weekly selections.
The competition is held at all three Live! Casinos. Philadelphia, Pittsburgh, and Maryland all have casinos. Picks must be submitted by 11:59 p.m. Saturday, with free play awarded to the top ten finishers at each venue.
The second campaign, which runs through September 30, is the Philly Ticket Giveaway. Rewards members gain entries based on tier credits earned, and drawings for tickets to concerts and athletic events in the Philadelphia area are scheduled to take place at the end of the month. It, of course, includes Eagles games.
Rivers Casino Pittsburgh Hosts NFL Viewing Parties
Rivers Casino Pittsburgh hosts football watch parties every Sunday during the regular season. The BetRivers Sportsbook has all you need, including two dozen 86-inch TVs, two 507 LED video screens, 33 betting kiosks, and six betting windows. 
Food and beverages can be bought for purchase, and tables and chairs are available on the basis of first-come, first-served. You can also reserve lounge chair seats for $30 or five-, eight, or ten-person booths for $250. 
Rivers Casino Philadelphia has Several NFL Promotions 
Rivers Casino Philadelphia has you prepared on game day like its sister site in Pittsburgh.
Playmaker Football Challenge
Rush Rewards members can take part in the Playmaker Football Challenge during the season. The competition started on September 5 and was awarded weekly prizes.
To participate, go to any Rush Rewards kiosk from Tuesday at 6 a.m. Friday at 6 p.m. and during Saturday at 11:59 p.m., then choose who will win one of the games on Sunday. Each week, players have one chance to pick the winning team for each future game, plus a points total for one match as a tiebreaker.
The winner will be announced the next Tuesday on the Rivers Casino website and stories on Instagram. Winners have a week to claim their prize and may select from the following options:
Two complimentary Philadelphia Eagles home game tickets
Sunday Funday
Each week, check in to see how your Playmaker Football Challenge picks fair at the BetRivers Sportsbook, which features 33 betting stations open 24/7 and 5,700 square feet of space, with a large TV wall capable of displaying up to 12 games at once.
Sunday Funday adds to the fun by hosting weekly trivia contests, with live trivia on Sundays between 2 and 6 p.m. During that time, guests are also able to buy $2 Miller Lite beers along with Simply Spiked Lemonade beverages. On Sundays from noon to 11 p.m., hot dogs are $3 each (or two for $5). Monthly winners will receive four tickets to Philadelphia Phillies games.
Eagles Touchdowns help Harrah's Philadelphia Players Win
Each week that the Eagles play at home, Philadelphia residents can receive free play by simply being present at Harrah's Philadelphia on game days.
NFL Football Pick 'Em Promotion Worth $500,000
Want to try your hand at making a lot of money this fall? Join in the $500K NFL Football Pick 'Em Promo at Harrah's Philadelphia.
The competition is accessible to all Caesars Rewards members, and, as the title implies, competitors must pick the winners of the week's NFL games. Picks for forthcoming games can be made from Wednesday until 15 minutes before the start of Thursday Night Football.
Each week, the top ten finishers receive rewards. They must physically return to the property on the following Wednesday or Thursday to find out if they won. The prizes must be collected before the game on Thursday night. The following are the prizes:
1st

: $250 free play or 25,000 Reward Credits

2nd

: $200 free play or 20,000 Reward credits

3rd – 5th

: $100 free play or 10,000 Reward Credits

6th – 10th

: $50 free play or 5,000 Reward Credits
Touchdowns for $7 
Whenever the Eagles score a touchdown at home on Sundays, all Caesars Rewards members are eligible for $7 in free slot play. Visit a promotional kiosk and swipe your rewards card within the four hours preceding kickoff, and you're set!
Every Eagles score wins you $7, which is paid out at halftime and at the end of the game. Field goals or any other opponent scoring do not qualify for free play. On home game days, the Eagles' high-powered attack will present plenty of chances for free money for everyone in the building.
Bank on the Birds, a Promotion Offered by Parx Casino
The South Philadelphia Race & Sportsbook at Parx Casino has 27,000 square feet of space, over 100 high-definition monitors, and a full menu of food and beverage options. The PA site is recognized for having one of the most pleasant gambling environments in the northeast, and its sports betting section fits right in.
With the Bank on the Birds offer, you may also sweat the Eagles across the casino floor. The promotion, which takes place during each Eagles game, is one of the most appealing in the country since it gives all active gamers a chance to win $500 with no additional requirements.
Every 15 minutes, the casino will choose a slot bank or table game in the pit, and everyone playing at that bank or table will earn $500 in free slot play or match play. It's actually that easy. Simply use your free play within 30 days, or it will expire.
Choose the Champs at the Hollywood Casinos in Pennsylvania
Choose the Champs promos are available at Hollywood Casino in Pennsylvania (Penn National Race Course and The Meadows) for Sunday and Monday football games.
Penn Play users can visit a promotional kiosk at any time before kickoff to enter a pick'em competition, which awards 30 winners every week. The top reward at Penn National is $1,500 in slot play, regardless of perfect weeks, culminating in $3,000 cash.
Participants who engage each week of the 2023 NFL season qualify for the $15,000 Grand Prize. Members can enter once every week and gain a second entry by accumulating 10 tier points in a single week.
The Meadows awards the top 20 places each week, with prizes ranging from $25 in Penn slot play to $500. Season-long rewards are awarded to the top ten finishers, ranging from $100 to $2,000 in additional slot play.
NFL Boyd Blitz Drawings at Valley Forge Casino Resort
This season, Valley Forge Casino is holding two contests for two NFL game tickets, three nights of lodging at a Boyd Gaming location, and $1,000 in travel gift cards.
The promotion began on August 3 and will end on October 30. After it ends, the first grand prize qualifying drawing will be held on Oct. 31, with four winners receiving $250 in cash and an entrance into the primary drawings.
The two grand prize drawings will take place on November 1, 2023, and February 14, 2024. The first drawing will offer a package to a game in Las Vegas, while the second will reward a package to a game in Ohio.