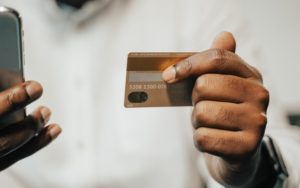 The Pennsylvania Gaming Control Board (PGCB) stated three Pennsylvania casinos are trying out with cashless gaming operations for consumers and explained the benefits to Pennsylvania gambling.
Casinos are among of the few remaining establishments that rely solely on cash. To engage in slot machines, table games, or poker, customers must have cash or have access to it inside the casino.
PA casinos must get PGCB approval and conduct a 30-day test run to deploy cashless options.
100% Deposit Match Up To $1,000 + $25 On The House
100% Up To $1,000 First Deposit Bonus + $20 on Sign Up
100% Deposit Match Up To $1,250 + 2500 Reward Credits®
100% Deposit Match Up To $1,000 + 10 Bonus Spins
100% Deposit Match Up To $250
Recent Instances of Cashless Pennsylvania Casinos
Three Pennsylvania casinos are testing the waters with cashless gaming.
The Digital Wallet of Parx Casino Shippensburg
When Parx Casino Shippensburg debuted as the company's second location in February, it grabbed headlines. The Shippensburg facility is now adopting a new cashless method for slot players.
A licensed payment processor can move money from a slot machine to a bettor's digital wallet. The digital wallet works in conjunction with the Parx reward mobile app.
The Rivers Casino Cashless Credit System in Philadelphia
Rivers Casino Philadelphia recently concluded a 30-day trial of a casino credit system designed for slot players. The standard countercheck is not used to transfer the amounts requested by the consumer. A cashless funds transfer is an electronic transaction that increases the balance in the customer's electronic wallet by the quantity requested.
The customer may then obtain monies as wagering credits from their electronic wallet. Any client gains are automatically credited to any current credit line balance. A customer receives no prizes unless they surpass the credit limit.
To wager on a line of credit, a gambler must submit specific credit information. In addition, the application should be approved by a casino executive.
Table game certificate from Valley Forge Casino
Valley Forge Casino has begun a 30-day trial of a table game voucher program. Customers can swap their slot machine cash-out certificates for gaming chips at a table game.
Advantages of Cashless Gambling Alternatives for PA Casino Patrons
Customers and casinos both benefit from cashless gambling choices. One significant advantage is that users don't have to carry significant sums of cash when gaming.
"You don't have to worry about losing your money." "A person is able to get up from a chair while playing a slot machine and unknowingly drop money on the floor," PGCB Executive Director Kevin O'Toole told PlayPennsylvania. "Cashless solutions minimize having extra money in your pockets."
The ease with which clients may play cashless casino games makes the proposal a no-brainer. For example, according to O'Toole, customers used their phones to pay for coffee at a local store. As a result, customers didn't need to insert money into the slot machine's bill acceptor. Instead, the funds are linked to the app via a customer's phone.
The PGCB promotes and supervises cashless gaming in Pennsylvania casinos.
"We believe there are specific applications of cashless technology that will make your journey to the casino safer and more convenient," said O'Toole.
How do Pennsylvania Casinos Go about Adding Cashless Options?
Customers in Pennsylvania casinos are unable to be given cashless options. The PGCB must first approve them. O'Toole explained the procedure that casinos must follow to PlayPennsylvania:
Submit detailed details about how the system operates to the PGCB.

PGCB's gaming lab evaluates technology.

Casinos have a 30-day trial period.
Furthermore, casino staff must be educated on the new technology. The PGCB monitors any abnormalities and ensures that the system is in conformity during the testing period.
"If everything goes smoothly in those 30 days, then the gambling establishment is given our permission to continue the procedure on a more permanent basis," O'Toole explained.
O'Toole and the PGCB's Director of Communications, Doug Harbach, are still determining how far cashless gaming can go. Still, they believe that competition inside the jurisdiction will take care of itself. According to Harbach:
"Once that becomes a method in which players want to use their money to gamble, a growing number of casino operators will implement it."