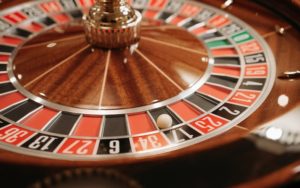 The Keystone State was presumed to get up to ten new casinos as part of Pennsylvania's broad gambling expansion legislation. Satellite casinos, also known as PA mini casinos, are smaller casinos with 300 to 750 slot machines and up to 40 table games.
However, the plan to open ten new mini-casinos did not materialize. So instead, Pennsylvania will have five Category 4 casinos.
The unusual incorporation of mini-casinos into Pennsylvania's broad gaming offerings began moving promise in September, the first good month with two of the smaller events open.
100% Deposit Match Up To $1,000 + $25 On The House
100% Up To $1,000 First Deposit Bonus + $20 on Sign Up
100% Deposit Match Up To $2,500 + 2,500 Reward Credits®
100% Deposit Match Up To $1,000 + 10 Bonus Spins
100% Deposit Match Up To $250
There were plans for Ten PA Mini-Casinos, but only Five were Built
Pennsylvania lawmakers hoping to increase revenue had hopes of establishing ten gleaming new mini-casinos. That did not go as planned. There had been fits and starts. The market reality is only five satellites.
It is because, throughout the auction process, qualified buyers' interest in paying millions of dollars for the right to buy a permit for a second-tier location waned.
PA eventually issued five licenses. The winning bid was $21,888,888.88 from Mt. Airy Casino. However, they retracted the license due to a lack of funding and received 75% of their bid back. Last September, a final auction for the free license took place.
Bids for mini-licensing reached approximately $121.3 million in total. This figure excludes ongoing fees and potential income revenue. However, only one mini is currently operational, though three will be operational by the end of 2021.
A Scaled-Down Version of Convenience Gambling
Pennsylvania, which generates more tax revenue from commercial gaming than any other state in the country, approved the mini-casinos as a novel concept unmatched by any other state.
The 12 casinos at the time of legislation were located near urban areas and had between 1,500 and 3,000 slot machines. The state's casino law permits up to 5,000 slots. Still, no casino has ever reached that number due to supply and demand economics.
The mini-casinos, also known as "satellite" casinos, were to be located in fewer population centers than the Philadelphia and Pittsburgh centers, with as many as 750 slot machines as well as 30 to 40 table games as a type of "convenience gambling," with fewer amenities connected to them. 
The goal was to bring in more revenue for the state, both through the initial auction bids for the licenses and through ongoing operations, by appealing to casino patrons who would rather drive thirty minutes or less to a small venue near them than take trips an hour or over to an existing facility.
Live! Pittsburgh Casino will open in a recreated mall area 30 miles from Pittsburgh in November 2021.

Following a lengthy hiatus, Penn National has started working on another mall renovation near York. The target date is August.

Penn has yet another location in Morgantown that has been dormant but may reopen in November.

Two other mini-casinos, one by Parx Casino in Shippensburg and the other by private investor Ira Lubert in collaboration with Bally's near State College. They are waiting to receive official approval from the Pennsylvania Gaming Control Board before construction can begin.
They pass the mini-casino legislation in October 2017. However, the bidding process for satellite casinos the launch take effect until January 2018. It involves a succession of live auctions in which five licenses were awarded. In April 2019, those auctions indeed ran out of bidders.
The PGCB held the second round of auctions on September 3, 2019, at the legislature's path, hoping to rekindle interest. However, there weren't any bidders.
That appears to mean the remaining five licenses will remain unclaimed in perpetuity. In total, they have a collection of $114 million in license fees.
The York Venue is Doing Well with Fewer Machines
Officials from Penn National Gaming presumably would be pleased with the early activity of Hollywood Casino York as an indication of positive developments to come there at future Hollywood Casino Morgantown, but they refused to comment this week.
According to a Penn National spokesman, the company is in an advanced period. As a result, it is not supposed to publicly talk about its financial operations, with its quarterly earnings call scheduled for November 4.
Hollywood Casino York is not the same as both Live! Pittsburgh and Hollywood Casino Morgantown officials chose not to include the maximum of 750 slot machines. Instead, you can find 508 on the first level of a former Sears store.
In September, those slots garnered the casino an average of $348.65 per day. It was significantly higher than the state estimate of $255.79 per day from among 25,850 slot machines in operating condition.
Only Parx Casino PA, the state's largest revenue generator, fared better during the month. Its 3,044 machines generated $33.5 million in revenue for the month, or $366.39 daily. And then there's Live! Hollywood Casino York. Pittsburgh came in second with $338.13 in daily revenue per machine.
Such calculations are critical because slot machines account for far more of a casino's revenue than any other operational component. However, by another metric, Hollywood Casino York appears to be doing well right away.
The State College Area has Been Proposed as a PA Mini Casinos New Location
It brings us to the final license proposed for a nearby location at Penn State University. Lubert, the license auction winner, graduated from PSU. The Philadelphia investor is a member of the university's board of trustees.
The Philadelphia-based investor helped to launch Valley Forge Casino in 2012. Lubert defeated a second bid, probably from Cordish Companies, that had previously indicated its intention to bid. He bid $10,000,101.
The location is the troubled Nittany Mall in College Township. Seven businesses in the mall decided to close this year, while others relocated. Lubert has agreed to collaborate on the project with Bally's Corporation.