Keno is a rapid, exciting game that allows players to win $100,000. Every 4 minutes, a drawing is held. Keno may be playable at any Pennsylvania Lottery store that offers Draw Games, which is what we'll discuss in the guide on How to Play Keno PA Lottery.
Best Casinos in Pennsylvania 2022
100% Deposit Match Up To $1,000 + $25 On The House
100% Up To $1,000 First Deposit Bonus + $20 on Sign Up
100% Deposit Match Up To $1,250 + 2500 Reward Credits®
100% Deposit Match Up To $1,000 + 10 Bonus Spins
100% Deposit Match Up To $250
Pennsylvania Keno Offerings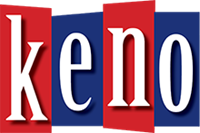 On May 1, 2018, the Pennsylvania Lottery introduced the Keno lottery game to approved merchants. Keno is a lotto jackpot form of gambling often seen in casinos and numerous state lotteries around the country.
Users select a range of numbers ranging from one to eighty. Typically, the host site selects 20 random numbers. PA Keno payouts are determined by how many of the numbers a player picks are drawn and the amount staked. The lowest stake in the Keno PA lottery is $1. Gamers can select from one to ten numbers. A computer generates 20 winning numbers at random. The more participants who match, the more wins they will have.
Keno live drawings are now held every four minutes throughout the day by the Pennsylvania Lottery. Each draw gives participants the chance to win up to $100,000. You may play Keno at any Pennsylvania Lottery shop that participates. However, according to Executive Director Drew Svitko, this is the first game that the Pennsylvania Lottery promotes exclusively to establishments where adults meet to have fun, such as pubs and restaurants.
How to Play PA Keno?
Play slips are available to players at eligible Pennsylvania Lottery merchants or www.palottery.com. Players first choose one to ten numbers. Once more, the choices range from 1 to 80. By checking the appropriate option on the payslip, players can also choose computer-selected Quick Picks. The various sums can be wagered by players each play. $1, $2, $3, $4, $5, $10 and $20.
Choosing the wager size is the next step in completing the Keno PA lottery playslip. Prizes do, of course, rise in value as wagers do. However, the ticket price is unaffected by the number of numbers selected. The possibility to play many successive draws is available to players. On the slip, they can select one to twenty drawings.
For each ticket bought, participants also have the option of selecting the Keno Multiplier option. This randomly chosen figure doubles all award sums by 2, 3, 4, 5, or 10. The ticket price is automatically tripled, though, if you select the Keno Multiplier feature. The play slip process is finished when the Keno Multiplier is selected or not selected.
The venue will then send you your keno tickets with their drawing number and your numbers on them after you hand the finished play slip to the lottery merchant and pay the necessary cash. The touchscreen vending machines operated by the Pennsylvania Lottery also sell keno tickets.
Lastly, relax, observe the drawing, wait for the PA lottery Keno results and celebrate if you have won.
PA Lottery Keno FAQs
How do you play a Keno ticket?
First, get a play slip from your preferred Lottery shop.
Next, choose ten integers between 1 and 80.
By placing a checkmark next to a number in the multiple draw wagers field, you can play up to 60 subsequent drawings using your chosen numbers.
Lastly, bring your play slip to the merchant so they may print your ticket.
Once you complete all the steps, you must wait for the Keno results PA.
How many numbers do you need to win on Keno?
Indicate on your ticket which half you want to stake, such as "Top," "Bottom," "Right," or "Left." You will then succeed if you get 12 or more. Pick 16 numbers and write "Sweet 16" on your ticket. Additionally, you can wager up to $2. You might win anywhere from $16 and $25,000, depending on how many of your 16 numbers (0 to 16) show up!
How do you play Keno in the Pennsylvania lottery?
First, choose from 1 to 20 the number of successive draws you want to play. Next, choose the digits you want to match from 1 to 80, as you must choose numerous digits as you did for spots. Finally, if you pick the Quick Pick option, the lottery terminal will randomly choose your numbers.
How do you play Keno step by step?
Read this guide on How to Play Keno PA Lottery for a step-by-step process. Once you've placed the numbers you like, you may then excitingly wait for the PA Keno results.