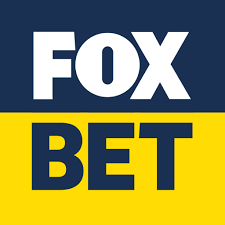 It has finally arrived! A free app called "Fox Bet Super 6" is intended to provide new bettors in the United States with an easy-to-play sport betting-oriented game.
The Super 6 free entry contests, which are linked to the FoxBet App in Pennsylvania, are a simple way for new bettors to build comfort with sports betting, coupled with the FoxBet App. Do you want to have a chance to win FREE money? Everybody does it. The Fox Sports "Super 6" game now offers weekly cash prizes of up to $1,000,000!
PA online sportsbooks will undoubtedly welcome this F2P option, which will provide sports betting to a large number of new consumers across the state.
Top PA Online Sports Betting Apps 2023
Up to $1,500 Paid Back in Bonus Bets
Your First Bet Is On Caesars Up To $1,000
Second Chance Bet up to $500
2nd Chance Free Bet Up To $500
2nd Chance Free Bet Up To $500
10 x $100 Second Chance Bets
Fox Bet Super 6 App Promotion for the NFL Season
What began as a $250,000 prize pool to win Terry's money two years ago has now ballooned to a whopping $1,000,000 cash reward for the 2021 NFL season at Fox Bet Super 6.
Who is Eligible to Participate?
Except for Washington, users from ALL US states can participate in this "Super 6" competition. You must be at least 18 years old.
Download the app for free from the App Store by searching "FOX Bet Super 6" or visiting FoxSuper6.com. You will be requested to give your phone number upon download, as FOX Super 6 is not going to ask for any other information right immediately.
READ MORE: The Best Online NFL Betting Sites 2023
What Is The Fox Bet Super 6 App?
Super 6 is a prediction-style game comparable to SkyBet in the United Kingdom. Users must correctly predict the victors, scores, and more for three games per week throughout the remainder of the NFL season.
The game works as follows
Super 6 NFL Sunday
On the app, users will select the outcome of a game and the final score of victory for games on NFL Sunday.

If you correctly answer all six (thus Super 6) questions, you could receive a prize of up to $250,000.

The contestant receives a lower cash award if no one gets it right.
The Super 6 Thursday Night Football
Correctly answer six Thursday Night Football questions.

Total points, how the initial touchdown is counted, what type of scoring comes first, and other issues may be raised.

Users who correctly identify all six clues will win the reward!
Super 6 College Football Saturday
Super 6 NFL Sunday is comparable.

Choose the result and margin for Saturday CFB games.

Whoever has the most correct predictions wins the prize.
Why is FOX Betting on this?
It's all about getting new customers. FOX Super 6 represents a marketing strategy used to build a database, which has become an essential asset for huge media businesses. The more customers they can acquire and add to their database, the more cash they can generate through adverts, directing gamers to their sports gambling applications when their particular state is live, and other means.
It has previously worked for DraftKings Sportsbook PA and FanDuel Sportsbook PA, which have a large user base and database, allowing them to advertise and market additional products. It's a big reason why they're thriving in the US Sports Betting sector.
The Stars Group and FOX Sports have merged to form a significant participant in the sports betting business, and this app is a crucial component of the client acquisition strategy. The FoxBet App is available in New Jersey, Pennsylvania, and Colorado.