Through its Q2 earnings report on August 5, DraftKings Sportsbook Increases Parlays offerings.
"I like how we're marketing our same game parlays, which I believe have a lot of personalities," CEO Jason Robbins said.
DraftKings Expands Its Parlay Options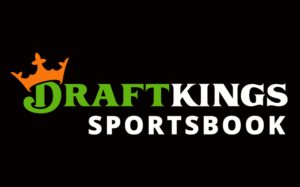 A carriage of pre-packaged single-game parlays appears when you sign into the DraftKings sportsbook app in Pennsylvania.
A pre-made parlay for the Mets-Yankees game on August 5 is titled "Empire State of Mind" and is described as a "quick same game parlay."
During the second quarter, DraftKings introduced same-game parlays for UFC fights. During the MLB season, ahead of the NFL season, the betting company also expanded its parlay offering by adding:
Insurance for parlays

Parlays that are pre-packaged

Capability to void a single leg of a parlay
DraftKings intends to introduce a feature that will allow multiple same-game parlays to be merged into one.
FanDuel Sportsbook will make this available to users in December 2021. At FanDuel, the same game parlay plus (SGP+) allows you to combine numerous same game parlays into a single parlay.
Parlay Growth At Draftkings
DraftKings had a 1,7000 basis point YoY increase in the percentage of bets made as a parlay, according to Robins.
"The percentage you would consider taking would be deducted from each leg." So, the more legs you might get, the more parlays you can get. However, getting more legs on parlays is also a great thing that can significantly increase hold."
DraftKings Sportsbook has a collaboration with Hollywood Casino at the Meadows in Pennsylvania. In terms of handle and revenue, DraftKings trails FanDuel Sportsbook by a wide margin in the state. Unfortunately, the Pennsylvania Gaming Control Board can not provide monthly figures broken down by bet type (a straight bet, parlay). New Jersey, however, does. Parlays are taken into account for $38 million in June, accounting for more than half of NJ sportsbooks' revenue.
Parlays Integrating Personality
DraftKings is concentrating on improving "marketing and merchandising" parlays on the app. They are utilizing their DFS roots as well as their database.
"It's important that it feels natural, not like we're pushing something upon the customer." So we use fun names that align with what we would brand the daily fantasy contest that we believe sports fans will find entertaining and, at times, humorous. We attempt to give them some personality.

"It's all in the database." So we experiment to see what works. We're updating our data science engine to ensure that these things can be completely personalized. They aren't quite there yet, but we're working on it." as stated by Robins. 
DraftKings' Key Figures For The Second Quarter Of 2022
Revenues of $466 million, a 57% increase year on year;

Adjusted EBITDA losses of $407.6 million

DraftKings has increased its revenue guidance for the fiscal year 2022 from $2.08 billion to $2.18 billion, up from $2.055 billion to $ 2.175 billion previously announced on the company's first-quarter earnings call on May 6, 2022. It included contributions from the company's acquisition of GNOG and the company's expected to launch in Ontario. This revised revenue guidance range for 2022 represents a year-over-year increase of 60% to 68%.

DraftKings is also raising its fiscal year 2022 Adjusted EBITDA guide to a loss of $765 million to $835 million, up from $810 million to $910 million.
DraftKings ($DKNG) shares rose 9.4% in premarket trading on August 5 to a four-month high after the report showed a relatively narrow loss. Its revenue exceeded forecasts and increased its full-year outlook. Overall macroeconomic pressures have "no discernible impact," according to DraftKings.
Draftkings Revenue Volatility In Q3
CFO Jason Park provided some context for the possible revenue volatility in Q3.
In Q3, DraftKings anticipates approximately $1 billion in online sportsbook handle on NFL games.

Last NFL season, the estimated $DKNG's bottom three NFL hold weeks was around -10%.

As a general rule, look at the five most enormous Moneyline spreads every week of the NFL season. If the underdog loses in all three of those games, DraftKings anticipates a negative hold for that week. If the underdog wins one or two of such five games, they can expect a near-normal hold. If the underdog wins three, four, or five games, they can expect a stronger than expected hold. This rule of thumb is oversimplified because specific spreads, overs, parlays, and relative game exposures all had an impact. Still, it should provide a gist of how the quarter's revenue is progressing for the online sportsbook.